Speak English Like a Native
[The 5-Step Formula]
"Finally take your English fluency to the next level"
"I am amazed by how fast I have progressed using teacher Tiffani's logical methods to learn English. They have helped me to think in English and I can also speak fluently now!"
- Minu
Do you struggle to speak English?
Is it hard for you to understand accents?
Do you struggle with English pronunciation?
Is it time to improve your listening skills?
Do you struggle with vocabulary?
Is using English expressions difficult?
Do you always use the same words?
Is it hard to express yourself?
Are you struggling to think in English?
Is it difficult for you to hold a conversation?
"Tiffani's way of teaching is simple, innovative, and easy to understand! Without her I would not have been able to improve my English speaking!"
- Rohit
Do you want to finally...
Get a better job
Improve your career
Go to the next English level
Be fluent
Improve your pronunciation
Improve your speaking ability
Use proper expressions
Improve your vocabulary
Think in English
Improve your listening skills
Remember what you learn
Apply what you learn
Travel abroad
Speak English confidently
Sound like a native speaker
You need this course.
"I love the way Tiffani teaches. It helps me so much. I appreciate her for her help and I hope that God blesses her. We all love her!"
- Domithile
The 5-Step Formula
---
STEP 1 | LISTEN
In this step you will listen to (and watch) a REAL English conversation between two Americans about a specific topic. This step will help you get familiar with various accents and pronunciation.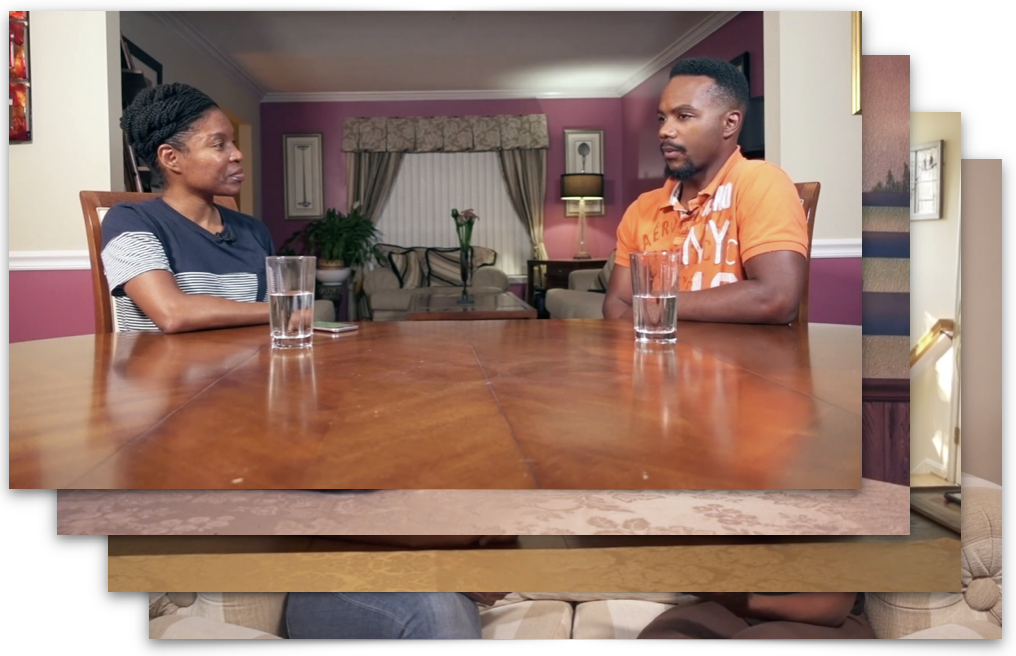 STEP 2 | LEARN
In this step you will learn the English vocabulary, expressions, and idioms that were used during the REAL English conversation. This step will help you sound more natural when you speak in English.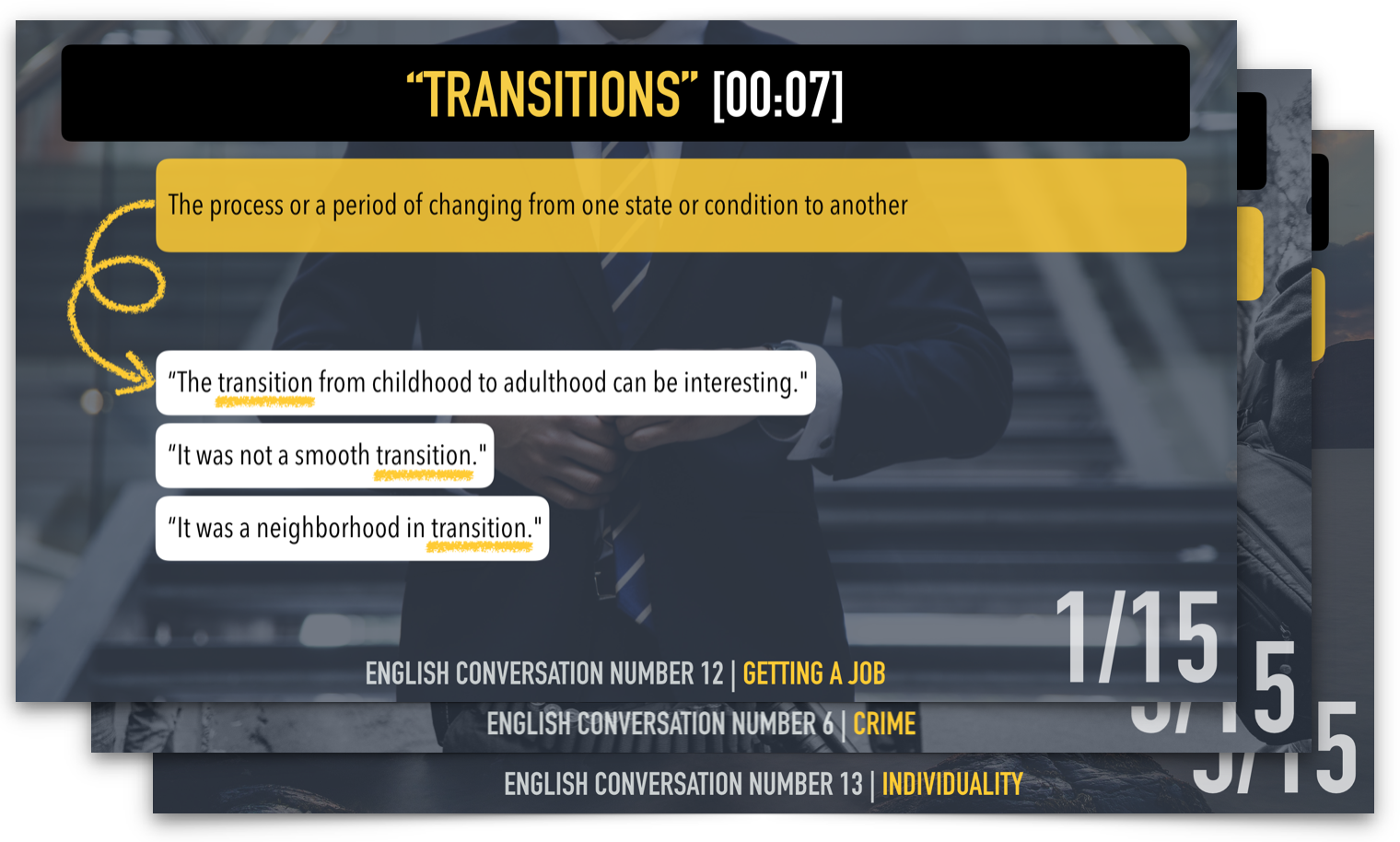 STEP 3 | ANALYZE
In this step you will analyze and break down the proper flow of a REAL English conversation. This step will help you feel more confident when you speak in English.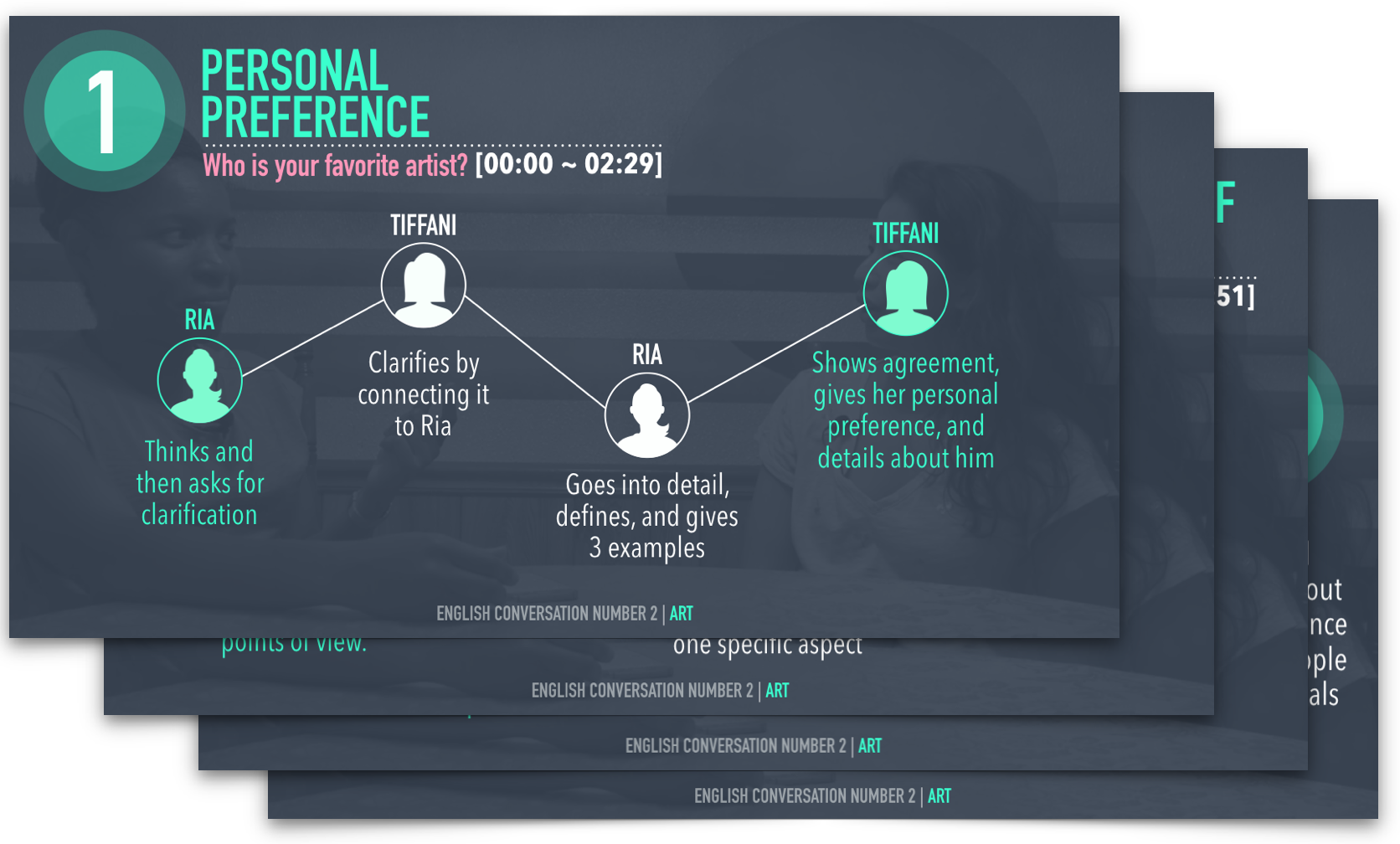 STEP 4 | APPLY
In this step you will apply the formula for a REAL English conversation. This step will help you organize your thoughts and think in English.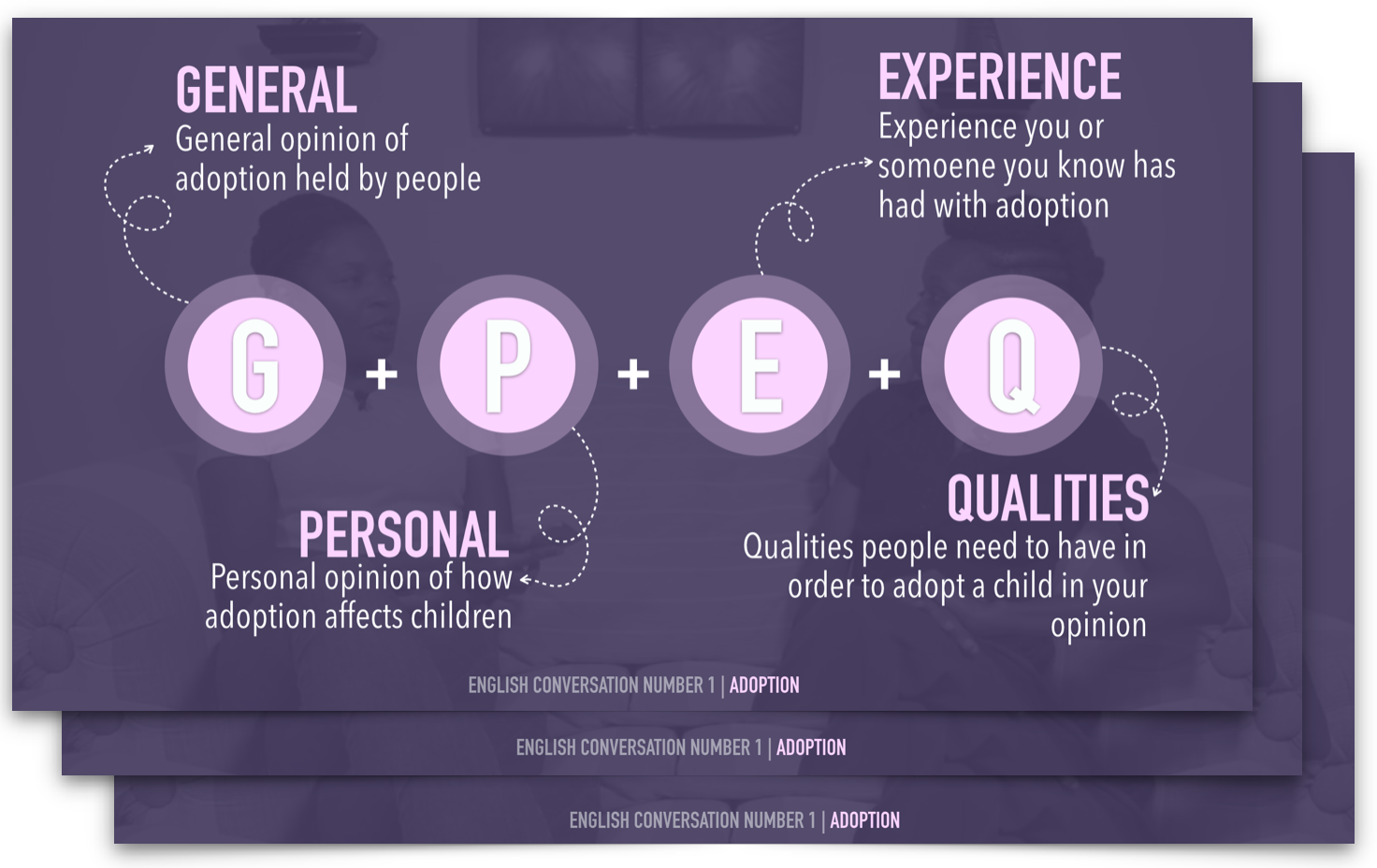 STEP 5 | ACTION
In this step you will take action by recording yourself answering the questions related to the REAL English conversation. You will then upload your video clips to our private English community chatroom.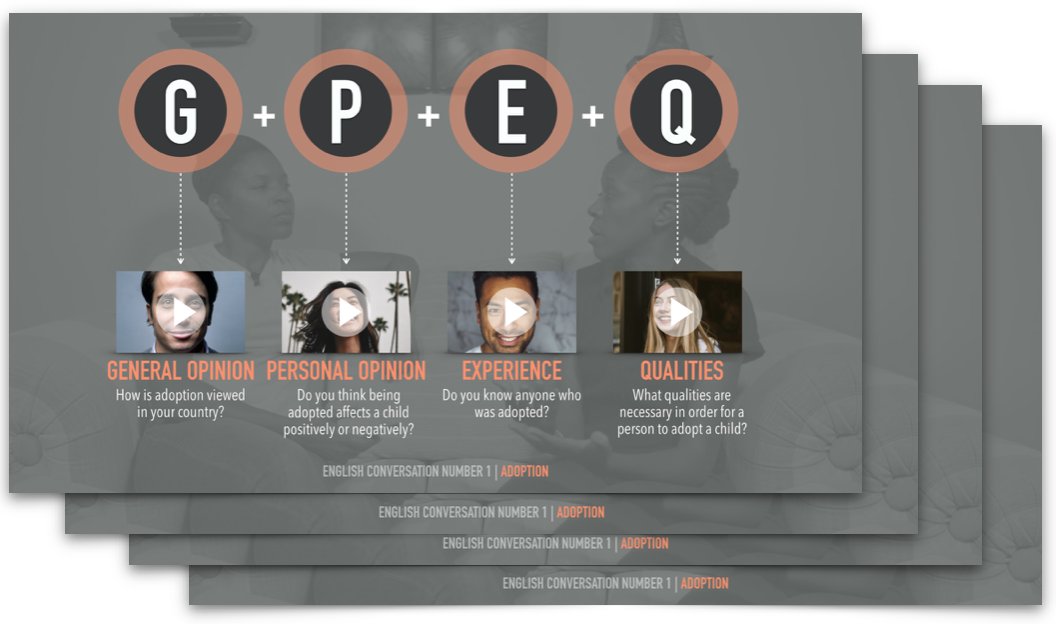 What Makes This Course So Different?
The "Speak English Like a Native About REAL Topics" Course is innovative because it teaches you to stop simply studying English, and instead, use the proper formulas to actually SPEAK in English. Thousands of students around the world have improved their English fluency using the formulas and methods taught by Teacher Tiffani. But, how can you know if these formulas will also help you? The answer is to enroll in this course and start learning how to SPEAK in English.
SPECIAL FREE BONUSES
[Valued at $2,600]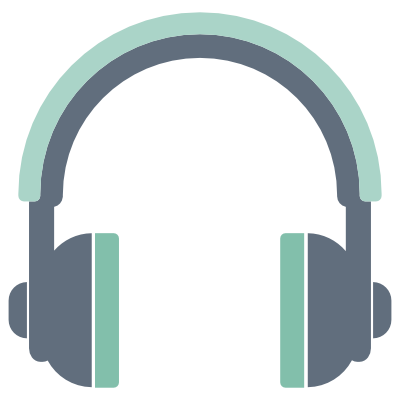 Bonus 1: MP3 Files Package [Value $100] FREE! All conversations in MP3 Files for you to train your listening skills all the time, wherever you go.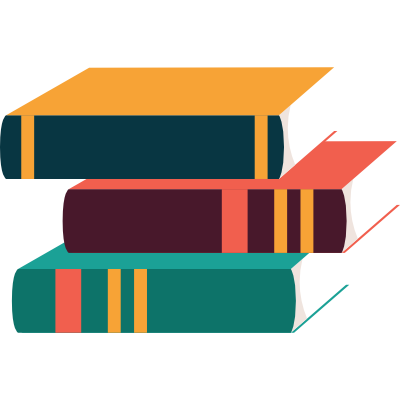 Bonus 2: Ebook Package [Value $600] FREE! All the course breakdowns in 20 ebooks for you to follow the 5-step formula easily and improve your results quickly.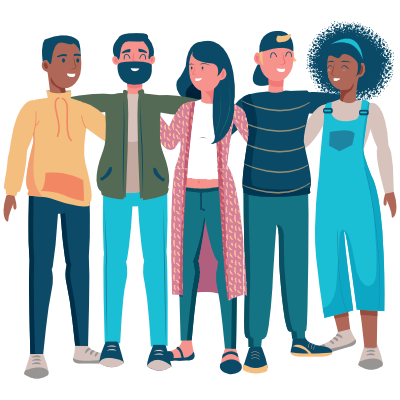 Bonus 3: Members-Only Private Community [Value $50/month] FREE! You will have access to an Exclusive Members-Only Private Community where you can communicate with other students from around the world and share your action plan videos.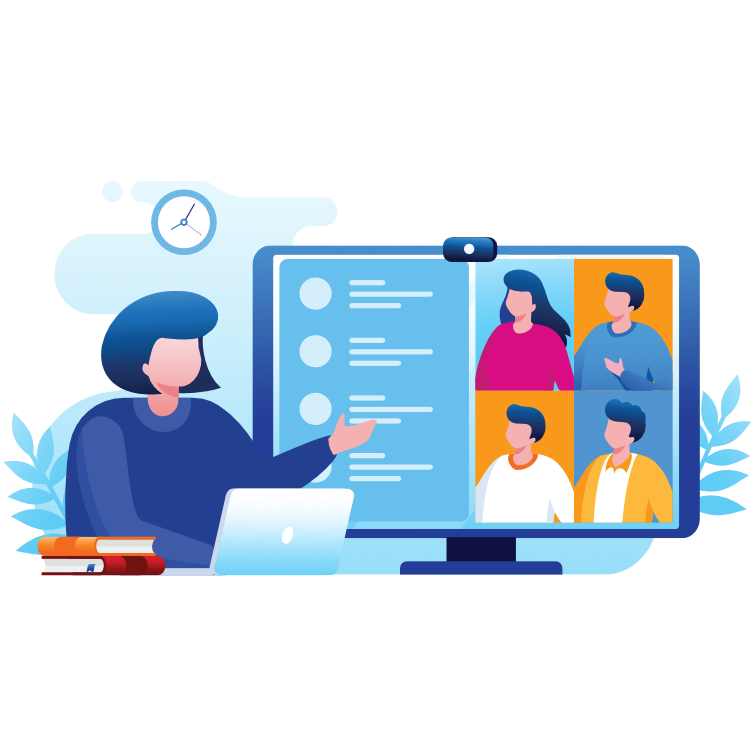 Bonus 4: Monthly Zoom Meeting [Value $100] FREE! Every month you will get access to a live Zoom meeting with your teacher and other students. During this meeting, you will review what you learned and ask questions.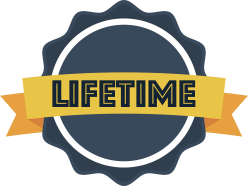 Bonus 5: LIFETIME ACCESS! | Including all future updates You will have lifetime access and also get access to all of the updated English conversations.